Sonhos de Férias Karin Müller
WELCOME TO SONHOS DE FÉRIAS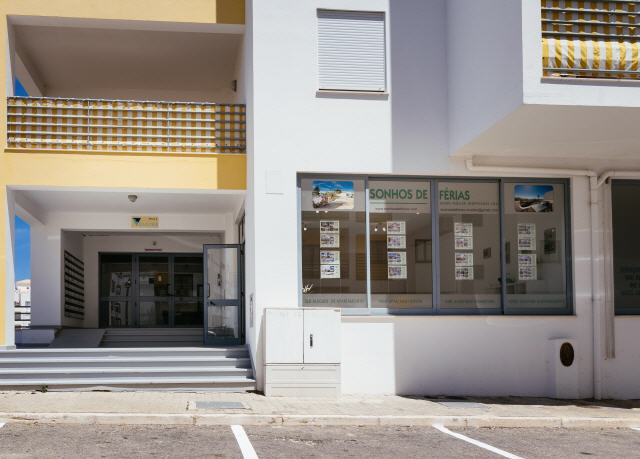 You are looking for an appropriate holiday apartment or chalet for your trip to the Algarve?

There we are, right by your side. Take a look at our website; take your time and learn to know our holiday accommodations as well as our service performances.

We wish you much pleasure when making your choice!
ABOUT ARMAÇÃO DE PÊRA AND ITS SURROUNDING
Pass your holidays in one of our beautiful accommodations in Armação de Pêra and its surrounding. Armação de Pêra is a former fishing village and today a popular beach resort for families in the Algarve. Holidaymakers can choose between the creeks lined by the beautiful chalkstone cliffs and ample beaches covered with golden sand.
SPENDING THE WINTER IN THE ALGARVE
Enjoy the pleasing winter temperatures of the Algarve during a walk on the beach. With 6 sunshine hours per day in the average, the temperatures reach between 17 and 22 degrees. The vegetation in the Algarve is particularly diverse in winter, starting from the blooming of the almond tree up to the harvesting of oranges and lemons. For golfers, the winter in the Algarve, with its green fairways and lush greens, is a dream.
OUR ALLROUND-SERVICE


We not only let you a holiday apartment or chalet, we also arrange for a rented car or a shuttle service giving you a lift from the airport to the apartment.

In emergency cases you can reach us during 24 hours a day; if you have become ill, we also have English speaking doctors at hand.
Lezte Aktualisierung
Samstag, 9. September 2023 um 12:54:04 Uhr.
Zugriffe heute: 2 - gesamt: 2734.